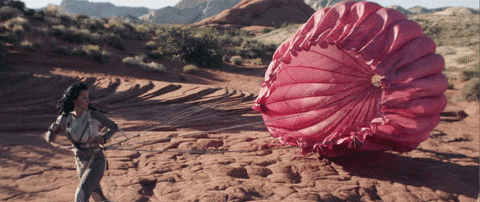 Yes, I am running away !
We are the millennial, we break the mould, we make our rules and we defy society for its superstitious and ill-logical rules. That makes us the rebel.
1960s hippie movementWe all remember the that broke in America and parts of Europe, are millennial the new hippies of the 21st century?
7 years back, when I started travelling, I had to resign from my 9 to 5 high paying job, I had to tell my parents that I am going to explore more than just a 10*10 cubicle. When I packed my bags for the first time, they thought I was running away. Running away from them, from friends, from sanity!
In my head, I knew I was just going to travel and on contrary, I was running towards a new family, new friends, new culture,  towards sanity. Leaving behind the insane rules of life to get an education, get a job, get married and raise a family. We have enough population folks! I chose to leave all that behind and explore the big wide world.  
Well, maybe I am 'running' away.
'running' away from your idea of how to live life.
'running' away from the boring monotony of day to day chores.
'running' away from what they call 'a decent life'.
My mom told me this and I am sure I am not the only one who have heard this , she said –  "you got to get a decent job if you want to lead a decent life" . And I just asked her – "what if I don't want a decent life? What if I want my life to be full of adventure and experiences?" . Till date my mom has not answered that question.
What happens when you finally follow your heart ? 
Now you may say that some travellers go an extra mile, some become nomads, wanderers and vagabonds , people say that these travellers don't know what to do with their lives so they wander aimlessly . Let me throw some light here on them, these nomads are not wandering aimlessly, they know exactly what they want and how they want.
They have chosen a life for themselves away from the daily madness of society, they choose to run away from boring jobs and running erratic errands. They choose to build a life for themselves away from the madness.
In general, people don't mind going out on a weekend vacation or a honeymoon or travel in the gap year after college, but they won't agree if you decide to quit your full time job and take that flight.  It's not like we ( I) don't earn money, we do! We just earn enough to lead a healthy life with enough to sponsor our cheap trips. We don't earn to buy a Mercedes or to stay in a 5 star , because travelling made us ( me) realise that we don't need all that we buy and pile. We do part-time jobs, we work freelance, we hone our communication and artistic skills as we travel more.
People spend millions on their house located in a 1000 sq feet area in a locality of a city which is a part of a small country which is a smaller part of this world which  in turn is an insignificant small part of this universe.
We travellers, the vagabonds, we spend our money on many such localities, many such cities and many such countries. We don't have one house, we have many homes. Home where we got lost in the wilderness, home where we met new people , home where we ate the most delicious meal , home where we slept like a baby under the stars besides the river in our 4*5 tent.
And as far as for people who say that we are running away- well, yes we are.  
We are running away for our freedom, for a journey of exploration , for a voyage which will lead us to unbelievable experiences and learning.
Yes, we are running away.
Please reload